John Parker finished up our Come Out of Your Shell series on Sunday, he focused a lot on the actual shell...the outward appearance of our lives. He started by saying that if you love God...then we should see your fruit.
Galatians 5:16-26 So I say, walk by the Spirit, and you will not gratify the desires of the flesh. For the flesh desires what is contrary to the Spirit, and the Spirit what is contrary to the flesh. They are in conflict with each other, so that you are not to do whatever you want. But if you are led by the Spirit, you are not under the law. The acts of the flesh are obvious: sexual immorality, impurity and debauchery; idolatry and witchcraft; hatred, discord, jealousy, fits of rage, selfish ambition, dissensions, factions and envy; drunkenness, orgies, and the like. I warn you, as I did before, that those who live like this will not inherit the kingdom of God. But the fruit of the Spirit is love, joy, peace, forbearance, kindness, goodness, faithfulness, gentleness and self-control. Against such things there is no law. Those who belong to Christ Jesus have crucified the flesh with its passions and desires. Since we live by the Spirit, let us keep in step with the Spirit. Let us not become conceited, provoking and envying each other.
Would you ever go to the grocery store for strawberries and when you got there, buy the worst looking ones...the ones that look rotted and molded and nasty? Not a chance, right? Well, our generation has decided that it's cool to look mad...to look mean or sad...sorta like rotting, moldy strawberries. No one can tell who we serve by our countenance. We paint a picture that isn't uplifting...we look tarnished. There is no life in our countenance...we go to church, have amazing experiences and walk right back out with that same dreary countenance. We go to church but we don't know God's world...it's just a culture to us. If you only come for the experience - if your faith is contingent on a cool service or a feeling then you will be disappointed. At the end of the day, God's name needs to be lifted higher than the meeting. (Acts 14:8-10...Paul SAW the man's faith...his countenance was radiating his faith...not his experience of feeling church.)

So often, we as Christians, try to be cool and act like superheroes...we find people to elevate to superhero status.."We don't have Justin Bieber but we've got Chris Tomlin"...and we elevate people to a level that the only thing they can do is fall. We don't realize that we've got the King of Glory...we don't need to idolize people. We want to look cool so we try to live like the world and only do the minimum.

We spend so much time trying to look cool...building this facade...we're so good at faking being a "church person" that we trick ourselves into believing that the shell we're wearing is the shell that God made for us. We're "counterfeit" turtles. We are fake...but a lot of times...we don't even realize it. The biggest problem with being fake is that your witness is gone. If one person finds out that you are a fake...it not only kills your witness but most of the time...it kills the Christian witness in general.

Too often, church services, college ministries, bible studies and we, as Christians, spend more time trying to lead people into a feeling rather than leading them to the King of Glory. We use a flashy environment or tell them about God to make them feel good rather than proclaiming the truth. This is a detriment to a non-believer or even a new believer because once the feeling, once the excitement wears off...when the trials come...they'll be in for a rude awakening.

When we hide behind a fake shell...we are asking for trouble. When predators come(when sin and temptation and trials come) our shell won't hold up. Just like Samson...he thought his hair was his strength. He didn't realize that God is the only way that we can accomplish anything.

If we hide behind our fake shell, one day we'll wake up and realize that there is no power. Take a look at your life and ask yourself where you are. Are you more flesh or more spirit?
1 Corinthians 12:1-11 ~ Now about the gifts of the Spirit, brothers and sisters, I do not want you to be uninformed. You know that when you were pagans, somehow or other you were influenced and led astray to mute idols. Therefore I want you to know that no one who is speaking by the Spirit of God says, "Jesus be cursed," and no one can say, "Jesus is Lord," except by the Holy Spirit. There are different kinds of gifts, but the same Spirit distributes them. There are different kinds of service, but the same Lord. There are different kinds of working, but in all of them and in everyone it is the same God at work. Now to each one the manifestation of the Spirit is given for the common good. To one there is given through the Spirit a message of wisdom, to another a message of knowledge by means of the same Spirit, to another faith by the same Spirit, to another gifts of healing by that one Spirit, to another miraculous powers, to another prophecy, to another distinguishing between spirits, to another speaking in different kinds of tongues, and to still another the interpretation of tongues. All these are the work of one and the same Spirit, and he distributes them to each one, just as he determines.
"The same power that conquered the grave lives in me, lives in me. Your love that rescued the earth lives in me, lives in me." ~ Hillsong
We get too caught up in making ourselves famous, but we need to be humbled because the Lord came to serve and we are to model our lives after his. He was the chief servant. We have to take off our shell...the one that we created...and start living for God and for his plan...using the gifts that he has given us to further his kingdom. You can't handle kingdom business with a worldly agenda.
Don't think that you aren't important...that spiritual gifts are only for those uber-Godly people...because they aren't. God needs you so that the whole body will work. In the human body, when one tiny minuscule thing doesn't work, the rest of the body is affected. One cell...One person...
Every day in your life is an epic moment if it's lived for God. We must be obedient to the call God has placed on our lives and stop trying to replace God's plan with our plan. We need to stop being counterfeit turtles.
Ephesians 4:11-13 ~ So Christ himself gave the apostles, the prophets, the evangelists, the pastors and teachers, to equip his people for works of service, so that the body of Christ may be built up until we all reach unity in the faith and in the knowledge of the Son of God and become mature, attaining to the whole measure of the fullness of Christ.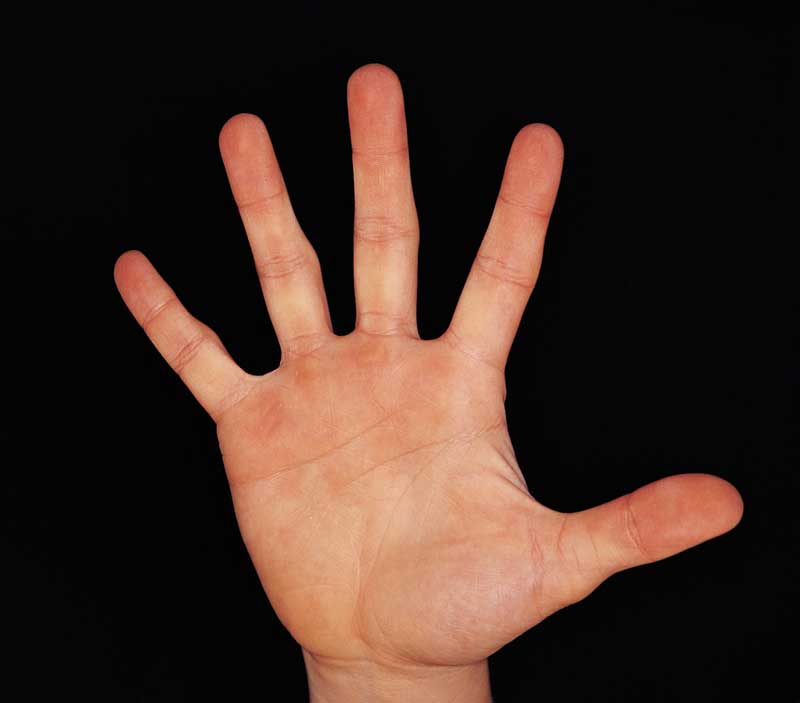 Every time you glance at your hand, it's an easy way to remember the 5-fold ministry and the call that God has placed on your life. Each finger represents a ministry.
The pinky is for the Teacher...a lot of times you use your pinky to get in your ear...and that's what a teacher does...they get in the ears of people...they bring the word.
The ring finger is for the Pastor...it's a sign of their love for the church and their marriage to Christ
The middle finger is for Evangelism...it's the longest finger on the hand, evangelism is our biggest tool...and it is used to reach out to people
The pointer finger is for the Prophet...they point things out...God speaks through them
The Thumb is for the Apostle...the thumb might be small but it's powerful, it can touch all four fingers (areas of ministry)
Be who you were created to be.
I need you to soften my heart
To break me apart
I need you to open my eyes
To see that You're shaping my life
All I am, I surrender

Give me faith to trust what you say
That you're good and your love is great
I'm broken inside, I give you my life
I need you to soften my heart
To break me apart
I need you pierce through the dark
And cleanse every part of me
But your Spirit's strong in me
My flesh may fail
My God you never will